On the tenth day of Christmas, by a cove there to see,
ten LED Lightings
Alegra Restaurant. Photo from retail design blog
Restaurant in Singapore. Photo from yupiu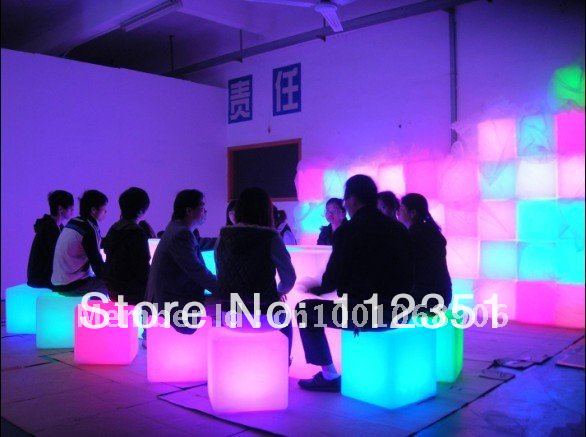 Photo from aliimg
Photo from vizualizeus
Photo by fibreled
nine Hand-drawn Sketching,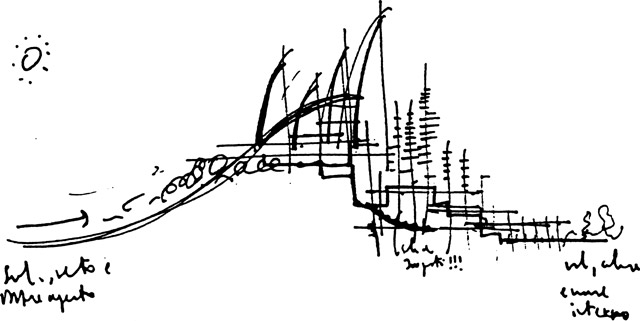 Sketch by Renzo Piano. Image from pritzker.com
Sketch by Daniel Libeskind. Image from e-architect.co.uk
Sketch by Tadao Ando. Image from e-architect.co.uk
Sketch by Rafael Vinoly. Image from e-architect.co.uk
Sketch by Santiago Calatrava. Image from archidialog
Sketch by Frank Lloyd Wright. Image from artinfo
Sketch by Norman Foster. Image from demic
Sketch by Zaha Hadid. Image from e-architect.co.uk
This is my own sketch. I did this during the time when I was living at Taliesin in Spring Green, WI. Circa 1997. Image courtesy of Atelier Lira Luis, LLC. See more by clicking this link.
eight Edgy Buildings
,
Centre Pompidou France by Shigeru Ban and and Jean de Gastine Architectes with Gumuchdjian Architects
Bilbao Arena by Idom UK. Photo from e-architect
New York by Frank Gehry. Photo from smartbomb

Turning Torso by Santiago Calatrava. Photo from arcabhijeet
Maxxi by Zaha Hadid. Photo from arcspace
CCTV by Rem Koolhaas. Photo from architecture.about
Oslo Opera House by Snohetta
Absolute Towers by MAD Architects. Photo by also.kottke
seven Modern Ceilings,
Ceiling design by Office dA. Photo from Lostateminor.com
Photo from Demagz.com
Ceiling design by Liam Hopkins. Photo from Homedcr.com
Ceiling design by Richard Rogers. Photo from Chictip.com
Ceiling design by Source. Photo from Chictip.com
Ceiling design by Aidlin Darling Design. Photo from Chictip.com
Ceiling design in Slavonice. Photo from Hoary.org
six Archi Sayings
,
"Life is very fleeting. It's important to be gentle and optimistic. We look behind and think what we've done in this life has been good. It was simple; it was modest. Everyone creates their own story and moves on. That's it. I don't feel particularly important. What we create is not important. We're very insignificant."

- Oscar Niemeyer
"When I am working on a problem I never think about beauty. I only think about how to solve the problem. But when I have finished, if the solution is not beautiful, I know it is wrong."

- R.Buckminster Fuller
"A great building, in my opinion, must begin with the unmeasurable, must go through measurable means when it is being designed and in the end must be unmeasurable."

- Louis Kahn
"Architecture has always been as much about the event that takes place in a space as about the space itself."


- Bernard Tschumi
"Never talk to a client about architecture...He will not understand what you have to say about architecture most of the time."


- Mies van der Rohe
"A great architect is not made by way of a brain nearly so much as he is made by way of a cultivated, enriched heart."

- Frank Lloyd Wright
five Wall Claddings
,
Designwall™ 1000 by Kingspan. Boston Convention Center building by Rafael Vinoly Architects PC. Photo from Kingspan website.






Parklex Timber Cladding by Parklex. Vantone Center building in Tianjin, China. Photo by Nathaniel McMahon.
Porcelanosa Butech Products and Ventilated Facade Systems. Photo by Porcelanosa Butech.
Ceramic Tiles of Italy's Energy-efficient Exterior Porcelain Facades. Wilkinson Office/Warehouse building by Michael P. Johnson. Photo courtesy of Michael P. Johnson.
NOW Cladding by Crossville. Los Gatos library in California by Noll & Tam Architects. Photo from Architizer website.
four Architects
,
"The Modern Architecture Game". It is a board game produced by Next Architects where players
"can test their knowledge about the (four) greatest architects, their famous buildings, and legendary quotes as they make their way around the board to win the game." Photo from Materialicious. (Pictured from left to right: Frank Lloyd Wright, Rem Koolhaas, Le Corbusier, and Mies van der Rohe)
three Black Pens
,
two Lego Sets
,
Fallingwater Lego Set. Photo from Lego website.




Farnsworth House Lego Set. Photo from Lego website.
and
mold Plywood for an Eames Tree
.
Christmas tree made by molding plywood chair legs by Charles and Ray Eames.
Circa 1946. Photo from Library of Congress website.